South Sierra Plant Listing
The plants of the southern Sierra Nevada mountain range are the main focus of this website and there are a lot of different kinds of plants which can be found within this area. All types of plants are included in this listing including annual and perennial wildflowers, shrubs, trees, cacti, and even a few aquatic plants. The southern Sierra is diverse place geographically and this is reflected in the diversity of the plant life found in the area.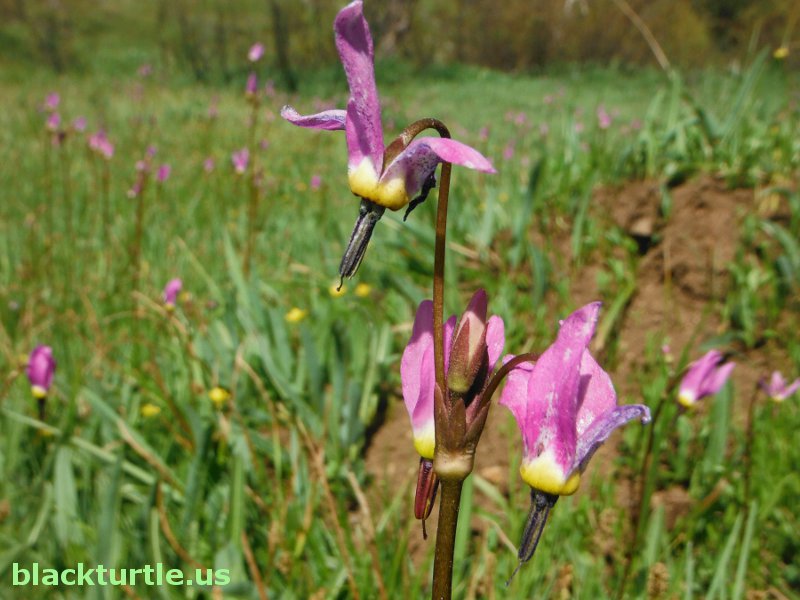 South Sierra Sites
The southern Sierra Nevada mountain range is a huge place and it includes an impressive variety of geographical and historical features including old cowboy camps and cabins, mountain peaks, abandoned mine camps, Native American sites, and more. Featured here are images of and information about areas including South Sierra Wilderness, Golden Trout Wilderness, Chimney Peak Wilderness, Sacatar Trail Wilderness, John Muir Wilderness, Domeland Wilderness, and more.
FEATURED PLANT: Fremontia
Fremontia is a very attractive bush which would actually be nice to include in home landscaping given the appropriate climate. The bush is not always easy to find at most nurseries and so it might be necessary to propagate the plant by seed or through softwood cuttings. The seeds are said to usually require fire to germinate in nature, but at home they may be germinated by soaking them in extremely hot water and then refrigerating them for two or three months before planting. Even then, germination rates may not be all that great. Softwood cuttings are most successful during the growing season, generally late spring to early summer.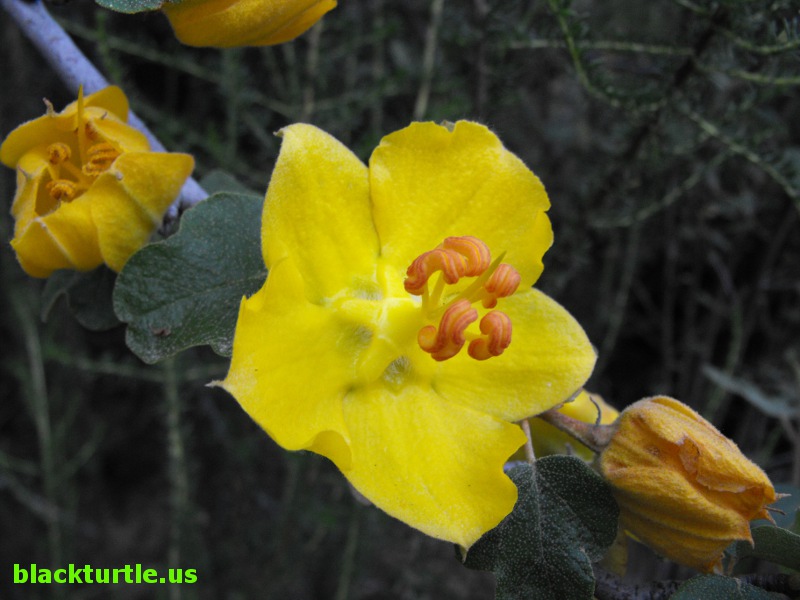 ---
---
Click to visit BlackTurtle.us
---
ASSOCIATED SITES:
RuskyEd.com
TronaNews.com
Any-Place-Education.com
Death Valley Plants
---
Entire site,
Copyright ©
2003-2023
blackturtle.us